Pole Barns, Metal Buildings, Storage Buildings - Big Lake, MN
Looking at metal storage buildings for your property in Big Lake?
How do you decide what makes one company serving Big Lake better to work with than the others?
Simply put, look for a reputation of quality. BV Construction, Inc. has a reputation for excellence that has been built over a lifetime, by company founder Brian Varner. Brian's vision from the start has always been to build practical post frame structures that are designed to serve a specific purpose for their Big Lake owners and stand the test of time.
BV Construction still holds strong to the traditional values of personal responsibility and customer satisfaction. Sadly, these "customer first" principles that all American businesses once honored have been replaced by a corporate mentality focused on shareholder profits. However, that's not the case when you hire locally owned BV Construction to build a post frame building for you here in Big Lake.
Through the decades the crew at BV Construction has gained a tremendous amount of real world experience constructing metal storage buildings, post frame buildings, pole barns, office buildings, AutoPlex storage, riding arenas, horse barns, stall barns, workshops, steel buildings, storage garages, storage sheds, and doing building renovations, along with decks and 4 season porches in the Big Lake area.

Let us cover the important things in your life.
When you talk with the BV Construction team there's nothing lost in the communication process, so you receive exactly what you were promised. It's not like dealing with a corporate franchise; where your requests are relayed from the salesperson, to the regional manager, to the job supervisor, to the crew. It virtually eliminates misunderstandings and jobsite errors in the construction process.
BV Construction is also a great resource for design ideas and personalized features that you should consider in the planning stage of the process. Their on-the-job experience is invaluable to know what options to add, and just where to add them. You'll end up with a building that is laid out to function efficiently, for just the way you'll use it.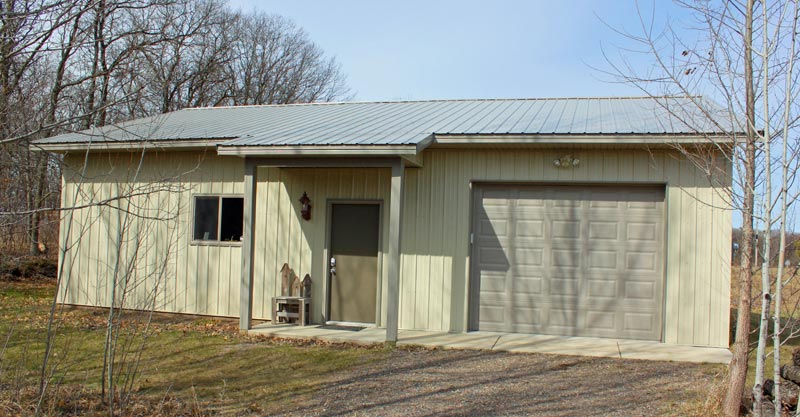 Don't fall for the bigger is better hype of the national corporations; contact BV Construction for a no pressure, at home meeting. You'll be able to discuss your ideas and get some practical feedback, as well as suggestions for options that you never considered. Remember, your best investment is getting a personally designed building that works for you!
Dan & Carla Abrahamson - Clear Lake, MN