Post-Frame Metal Storage Buildings, Decks & Porches Built MN Tough
We were extremely happy with our decision to contract with BV Construction. Your performance from beginning to end demonstrated the highest degree of integrity and professionalism. You and your crew arrived promptly each work day and worked diligently and efficiently. We especially appreciated that you as the owner/contractor worked right a alongside your crew and that you were always on site. It was obvious to us that not only you, but your entire crew took pride in how the project turned out. That was evident in the quality of the overall construction and the attention to the details; even how clean and orderly the work site was left at the end of each workday.
There were no unpleasant surprises when the final bill arrived. It was exactly as you had told us from the beginning it would be. There were no sudden or unexpected charges or items that had been "mistakenly" left off the original bid price or had been otherwise mysteriously incurred. The only surprise was that the change order we made in the middle or the construction phase was handled so fairly. The additional cost wasn't padded or excessive in any way, but rather was directly proportionate to the actual time and labor incurred. That shows honestly and integrity and we thank you for that.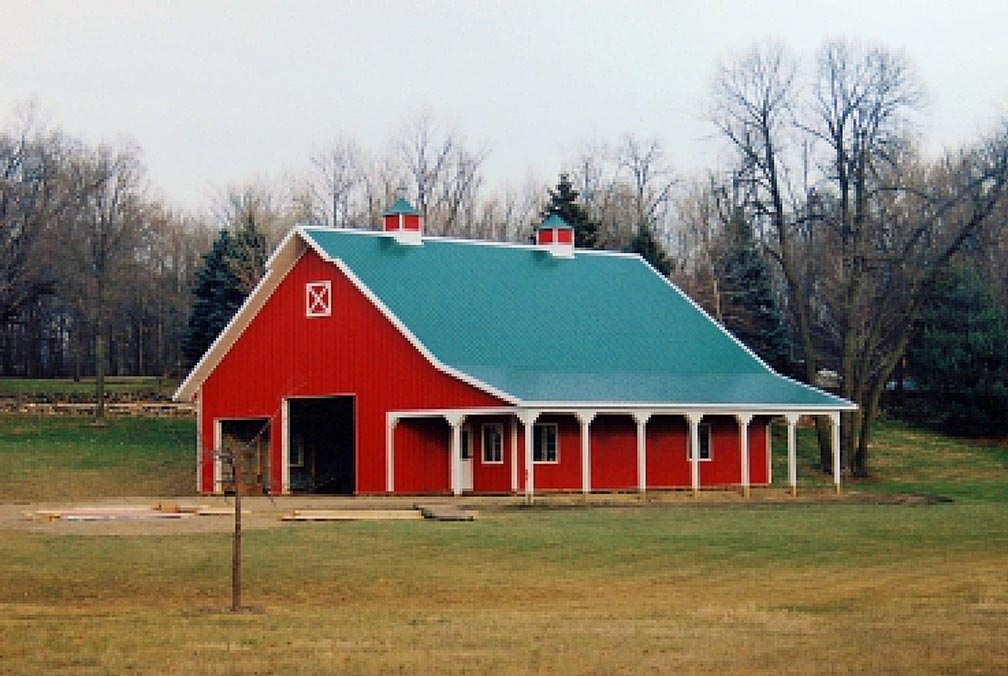 We have already been telling anyone and everyone who sees our beautiful new "barn" that it was constructed by Brian Varner of BV Construction. Needless to say, we are getting all kinds of compliments on it, most of which state that it is the "prettiest barn" they have ever seen. We are seeing people drive by once and then turn around to see it again and again. Several people have asked to take photos and have expressed an interest in building one "just like it."
Jim & Colleen Trende - Watertown, MN